February 18, 2019
Tell-Tale Signs You May Need a Financial Health Check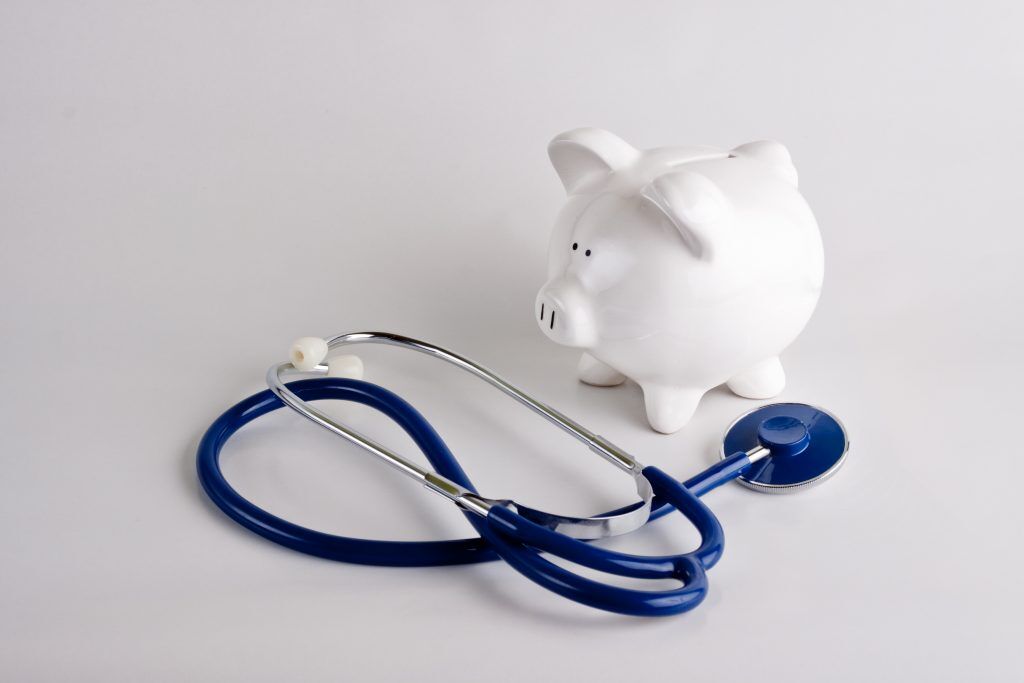 With 2019 well underway, many of us will be well in tune with our physical health, and although it may not be obvious from the outside, we are typically aware when something doesn't feel quite right. However, when it comes to your finances, it can be easier to miss the tell-tale signs. You may not notice that there's something wrong, but without paying attention your financial health may deteriorate.
Watch out for these warning signs that might point to underlying problems with your finances.
You can't remember how many pensions you have, or how much money is in them
If you have been employed by several organisations that provided a workplace pension, it can be hard to keep track of each one. Research from Aegon revealed that 22% of those who have multiple pension pots have lost track of one or all of their pensions. For those who lose track of their pensions, the government provides a free online pensions service which allows you to search for lost workplace pensions. Once you are aware of where your pension pots are, it may be a good idea to speak to a financial adviser about whether you should consolidate them. It's also a good idea to bear in mind that you'll likely be paying a service charge on each pot – not just one.
Your current account is looking healthy, and the balance is rising each month
This is great, right? No, not always. Money sitting in an interest-free current account is losing value all the time, due to inflation. It may be a good idea to aim to keep your monthly balance consistent, with just enough aside for any unexpected costs. Anything extra could be regularly transferred into savings, for example a Cash ISA.
When asked how much interest your Cash ISA pays, you aren't 100% sure
If you are unsure of the interest rate of your Cash ISA (Individual Savings Account), it's likely that you would have had it for quite a while. It's common for the starting interest rate for a cash ISA to be a introductory offer so your initially generous rate may have gone down to almost nothing after a couple of years. You may benefit from checking this and switching if necessary.
Your mortgage repayments seem much greater all of a sudden
When you first took out your mortgage, it is likely that you would have been put onto a fixed rate that generally lasts for between two and five years (depending on the deal), after this period, the rate reverts to a standard variable rate (SVR). You may benefit from setting a reminder to re-mortgage once your deal ends, to ensure you get the best deal for you. To take advantage of our free re-mortgage reminder service, email mortgages@truwealth.co.uk or chat live with us to let us know when your deal is due to end and we will remind you to review nearer the time.
Your home has gone up in value
This is great, but it could mean that you are now paying more than you need to on your mortgage. If the value of your home has risen, then you may be eligible for a more competitive mortgage deal – e.g. lowering the interest rate that you pay. So you may be able to re-mortgage to arrange lower monthly payments, or even better, a shorter mortgage term.
A major life event has taken place
Saving and spending plans can vary depending on a person's lifestyle. Getting married, moving to a new house, starting a family, a major career change are all major events and you may benefit from seeking professional financial advice to review many things such as budget plans or personal and family protection. Bereavement features on this list too, with the potential issues of inheritance and/or loss of family income to consider.
What's the next step?
At Tru Wealth, we cut through the jargon and make complex financial information easy to understand. If you can relate to any of the above, it may be a good idea to chat with us and our specialist advisers will discuss your priorities and objectives and work with you to create a tailored financial plan which helps you prepare for your immediate and long term financial goals.
To set up your initial free of charge financial health check – drop an email to letstalk@truwelath.co.uk or chat with us here and we would be delighted to help.
* The purpose of this blog is to provide technical and generic guidance and should not be interpreted as a personal recommendation or advice
*If you would like information on how we process your personal information upon speaking with us, please refer to our privacy notice.