March 11, 2019
Mortgage Myth-Buster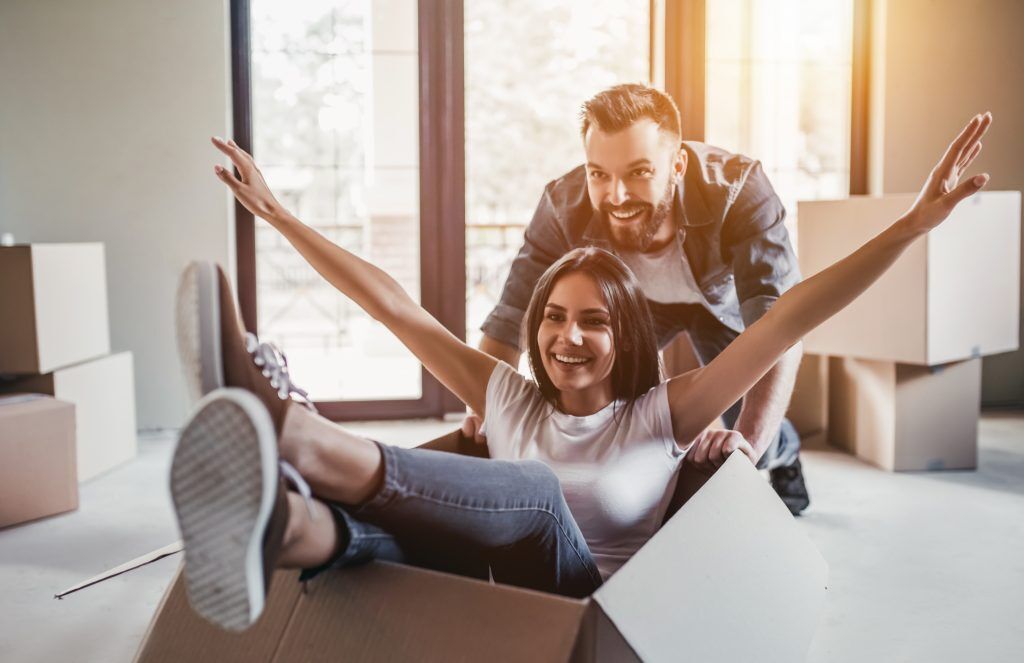 Unless you are very lucky, you will need a mortgage in order to buy your first home.
However, there are a lot of misconceptions, confusing regulations and overwhelming jargon going around that can make it hard to understand how mortgages work, let alone how to get one.
Here at Tru Wealth we want to make the mortgage process as simple as possible for you, which is why we have busted some of the common myths out there to help you breeze through the mortgage process.
Myth 1: You don't need to think about a mortgage until you've found your dream property
It is right to think that you don't need to actually apply for a mortgage until you've had an offer on a property accepted, but it is definitely important to have a think about mortgages before then so you know exactly what you can afford before house hunting.
The amount of money you are eligible for may vary between lenders, but a good way to get an accurate idea of your budget for your first home is to apply for a mortgage 'Agreement in Principle', which states that a lender would lend you a certain amount of money providing that the information you have provided checks out.
Myth 2: You need to have saved up a massive deposit
Saving up for a deposit can feel like an obstacle between you and your dream home. However, there are options out there that can help you onto the property ladder.
If you want to buy a new build home but can't afford the deposit, you may be able to get help through the Help to Buy Affordable New Build Scheme, which helps you with up to 15% of the purchase price of a new build home.
Alternatively, there are lenders out there that only require a 5% deposit. Our mortgages advisors are here to help you online or in person to ensure you get the most suitable mortgage for your needs.
Myth 3: You can only get a mortgage from your current bank
You may receive endless adverts from your current bank of preferential rates exclusive to you, as an existing customer.
However, with countless mortgage lenders un the UK, it's worth shopping about before you make a decision on who to apply with.
There are thousands of mortgages available, which often makes it hard to find the right deal for you. At Tru Wealth, we offer whole-of-market mortgage advice and can help you find the best mortgage based on your personal situation.
Myth 4: You'll be able to get a mortgage if your rent costs more than a mortgage would
Your mortgage repayments each month may be cheaper than your monthly rent – but this doesn't always mean you'll be accepted by a lender.
Before deciding whether to accept your mortgage application, the lender will assess your income and outgoings to be sure you can afford the monthly repayments both now and if interest rates were to rise in the future.
Tru Wealth will be able to assess both your income and outgoings to recommend the lender that is most likely to accept your application.
Myth 5: Low interest rate = cheapest mortgage
The interest rate you'll pay is just one of several factors influencing the overall cost of a mortgage. You will also need to consider:
Length of deal period: in most cases, a fixed discount or tracker deal will only last a set number of years, known as the 'initial deal period'. When this ends, you'll likely be moved onto your lenders standard variable rate of interest, which is usually much higher, meaning it may be worth re-mortgaging to a different deal at that point.
Fees: many mortgages carry fees ranging from £100 to over £1000, making a considerable difference to the overall cost of the deal.
Cashback: some deals may have higher interest rates but offer cash when you take out the mortgage. This can be welcome at a time when you're spending thousands on the costs of buying a home, but it's important to ensure it's worth it overall.
Speak to a mortgage adviser
If you are saving for a deposit or are ready to buy your new home, it's worth getting expert advice from a mortgage adviser.
The friendly team at Tru Wealth will look at the full range of mortgages our there before recommending the right deal to suit your circumstances – or if you are not at the stage where you want to look at deals yet, we can advise you on your saving plan to ensure you get there at a time that's right for you.
To chat to an adviser, use our live chat function – alternatively, call 0141 212 3983 or email mortgages@truwealth.co.uk