September 13, 2019
Meet Olivia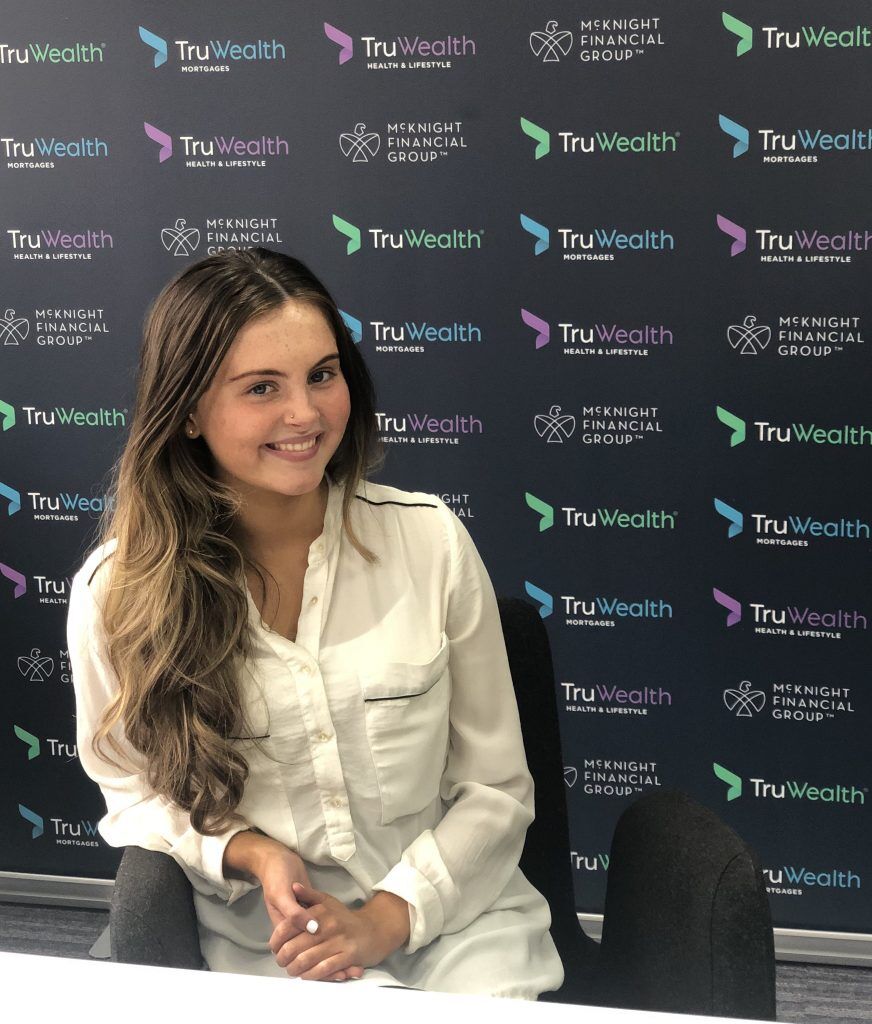 This week Olivia joined us for some work experience. She shares why she wanted to gain some work experience and what she learned from the team at Tru Wealth.
When she's not busy keeping up her fitness routine in the gym, Olivia is either spending her time baking or partaking on her favourite sport… shopping! Whilst beginning her final year of school, Olivia thought it would be useful to get some work experience to help give her an idea of what to do in the future.
Why did you choose Tru Wealth?
I chose Tru Wealth because I felt like it was the perfect opportunity for me to experience and gain a taste for what it is like to be involved in the business and finance industry, observing what it takes to bring everything together. I also thought it would help me to gain a clearer vision for my future prospects, to see if this is a possible venture I would be interested in after leaving school and considering what university courses I would like to do.
What did you learn this week?
I can confidently say that I have come out a more knowledgeable person all thanks to Tru Wealth. I have learnt so many things I did not previously know.
From the technical aspect and how the online data is managed, it's format to keep track of all clients/maintain the data, to keeping the clients up to date, making sure the customer and adviser maintain a good relationship and the customer feels reassured at all times.
I also learnt how mortgages work for first time buyers and how to invest your money in an efficient and rewarding way, basic money handling and how to use an ISA, how weekly marketing meetings run and how to use social media and other platforms to market a company to gain brand awareness.
It was also really interesting to oversee each colleague and learn what a day to day consists of and that there are lots of aspects it takes to bring and create the whole concept of Tru Wealth.
What did you enjoy most about your experience?
I thoroughly enjoyed my experience at Tru Wealth, the team are so friendly and made me feel right at home.
My favourite part of the experience would have to be spending time with Meryn, learning about mortgages and using my own information to create a hypothetical result page for myself. Which then allowed me to see how it would be for me trying to get a mortgage for a first-time buyer and how much money I would be left with at the end of the month.