February 21, 2020
First Time Buyers: common mistakes to avoid when applying for a mortgage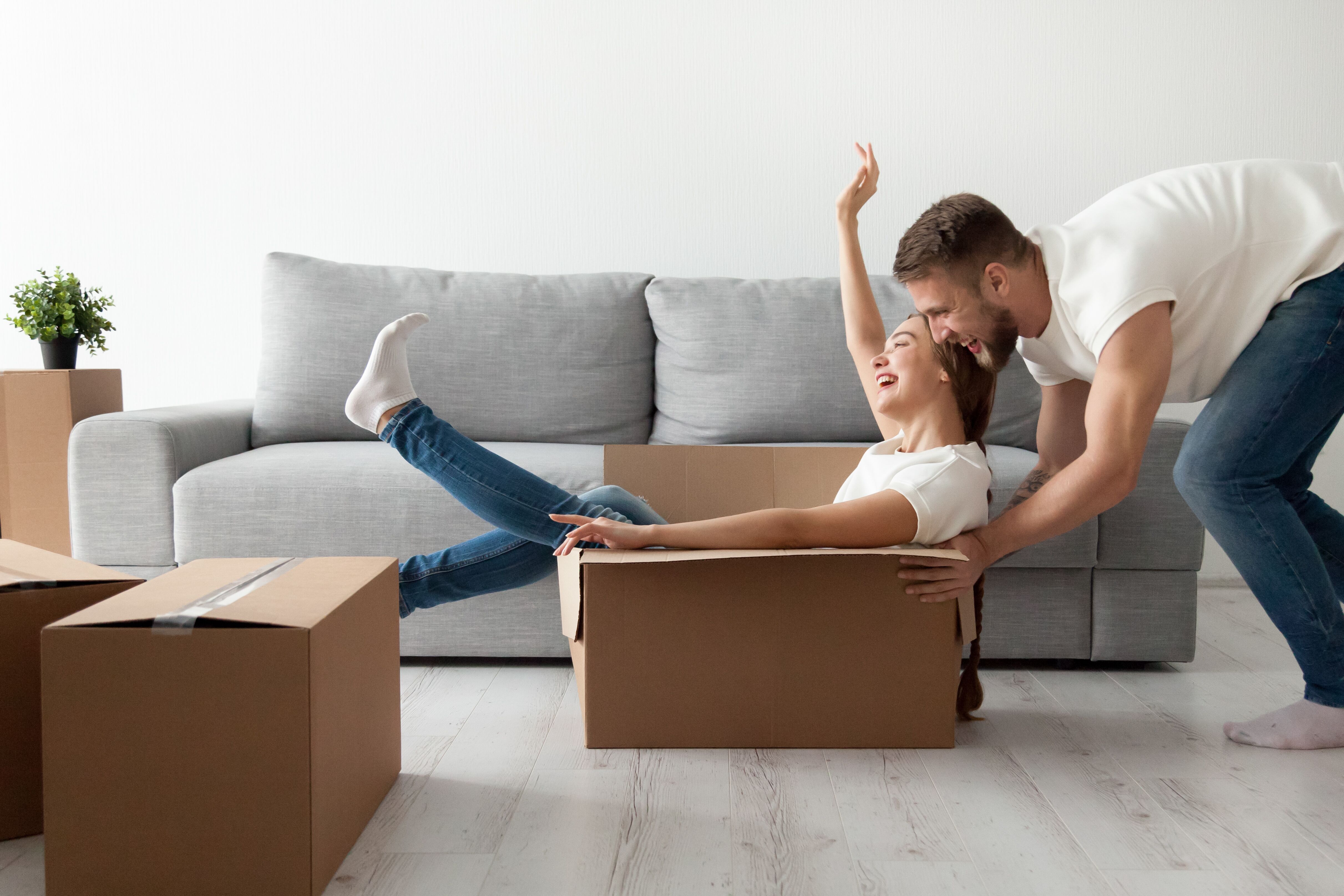 Taking your first steps onto the property ladder can be overwhelming – especially if you find yourself getting caught up in one of these common mistakes.
In order to make the process as stress-free and as exciting as possible for you, we've put together some of the most common mistakes and how to avoid them.
Failing to research
Buying your first home is most likely the biggest financial decision you will ever make, so it's important you do your research. Many people opt to speak to their current bank and get the first deal that's offered to them as they deem the research a time-consuming and inconvenient task.
However, by going to your current bank you are likely missing out on a whole market of other mortgage lenders – who may actually be able to offer you a better deal.
If you don't have the time or confidence to do the research yourself, you may benefit from using a whole of market mortgage adviser who can do the work for you and present your options in a clear, jargon-free way.
Not doing the maths
Before offering you a mortgage, a lender will take a few factors into consideration. They will want to know your salary, your partner's (if you are purchasing with someone else), your deposit amount and also any monthly financial commitments you may have, to ensure you can afford to comfortably repay the debt.
That may seem simple, however, you will need to ensure you have all the necessary paperwork to prove your income. If you are employed this can be proved with your payslips, P60 and bank statements. Self-employed applicants will need at least one year's worth of accounts and SA302's.
It can sometimes take a while to pull together all the necessary documentation, so it may be a good idea to ensure you have looked this out in good time.
Switching Jobs
Although having a varied career can be tempting, it may cause problems when applying for a mortgage.
The majority of mortgage lenders prefer consistency, so when you apply for a mortgage, a large part of the application is proving you have a reliable income stream of three to six months (at least).
That's not to say that if you have recently changed jobs, your application will automatically be rejected – there are some lenders that will still consider your application.
However, if you are in the probationary period of a job, or you are waiting to start a new job, it might be worth conducting some research of lenders who will consider lending to employees who are yet to formally pass the probationary period. This is something a mortgage adviser can help with.
Failing to obtain a mortgage in principle.
A Mortgage in Principle (MIP) is a statement from a lender on how much, in principle, they would lend you to purchase a house. It can also be called an Agreement in Principle (AIP) or Decision in Principle (DIP), depending on the lender.
A mortgage lender will usually provide you with one once they have received your main financial details and are comfortable that you could afford to repay the mortgage, based on the information you provided.
However, it is important to note that this is not a formal mortgage offer. You will still need to process and pass a full application, prove your income and affordability, pass a credit check along with any other financial criteria set by the lender.
By obtaining a Mortgage in Principle, this is a great first step with the lender and it also strengthens your position when you start to make offers on properties. A Mortgage in Principle will typically last between 60 and 90 days.
Not knowing your credit score
Although it can be nerve-wracking to fully delve into your credit report, it's not something you want to avoid when considering applying for a mortgage. This is because, for most lenders, a huge factor in your mortgage application is your credit score – so having a poor one may negatively affect your application.
Saying that… it is not impossible to get a mortgage with a poor credit score, but it can make the process difficult, and also may mean paying higher interest rates.
Mortgage lenders will use your credit score to help understand your financial history and how you manage debt. By knowing and understanding your credit report before applying for your first mortgage, you will be in a better position to pre-empt what may happen with your application, and in some cases, will be able to take steps to improve it.
To find out your credit score, you can use a credit score firm such as Experian or Equifax.
Not seeking help or advice
If you find the mortgage process overwhelming, or simply don't have the time to go through the application process yourself, you may benefit from speaking to an independent mortgage adviser.
A mortgage adviser will be able to offer tailored advice to help you review all your options, as well as helping you complete all the paperwork, explaining all the costs involved clearly and holding your hand through the entire process.
By using an independent mortgage adviser, you can also be comfortable knowing that you will be receiving the most suitable deal for you. An independent adviser will be able to search the entire market of mortgage deals, as well as deals that are only available through advisers, to ensure that you have the most suitable one for your circumstances.
To find out more about this service, click here.