July 10, 2019
Top Tips for Re-Mortgaging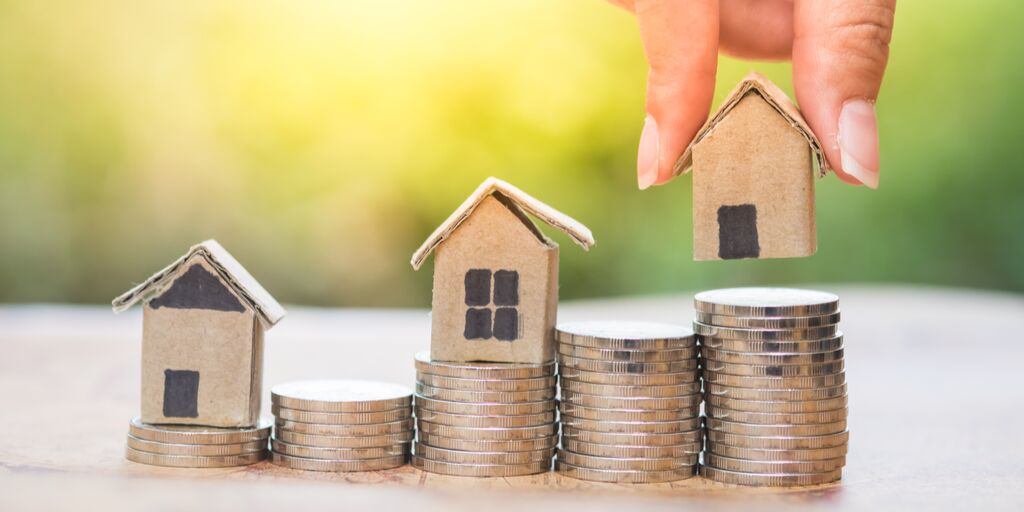 From securing the most suitable rates to mortgage protection – Meryn, our expert mortgage adviser shares her tips on how to make the process as smooth as possible.
We are often very savvy at shopping around for the best deals for things such as holidays, a new car or even our weekly food shop, yet many people sit on a variable mortgage rate for years after their initial deal has ended.
By shopping around when your initial fixed rate is coming to an end, you could potentially save thousands of pounds each year. But how do you know if it's worth re-mortgaging and what should you look out for? Keep reading to find out…
1. Think ahead
Usually when you take out a mortgage, the initial rate will typically be for two, three or five years. If you don't act at the end of this term then you'll be moved onto a higher rate automatically, known as a Standard Variable Rate (SVR).
In order to avoid paying this higher rate, which could add thousands of pounds a year to the cost of your mortgage, you should arrange your remortgage before the fixed term ends. We recommend getting organised at least 2-3 months prior to your deal ending. This is because the remortgage process can sometimes take a few weeks to complete depending on your circumstances.
You may benefit from speaking to an experienced mortgage adviser, they will take care of this process and ensure that you only transfer onto a new deal when your current one ends, avoiding any early repayment charges (ERC).
2. Know why you want to remortgage
The obvious reason may be that your current rate is coming to an end, however there may be some other motivators too. For example, you may want to borrow extra money to carry out renovations or extend your property at the same time as switching lenders. When doing this, you will need to provide proof to the lender that you are able to afford larger monthly repayments.
If your circumstances have changed since you first bought your home, for example, your income has reduced, you have divorced or you now have children then your mortgage eligibility may be affected.
It's also important to remember that remortgaging isn't just for residential home owners, landlords should also shop around and take advantage of the best buy-to-let mortgage deals when their current deal ends.
3. Is it worth switching early?
You can choose to switch deals at any time, providing that you meet your chosen lender's criteria. However, it's not normally a good idea to switch before your current deal comes to an end as you may end up having to pay an ERC.
That said, there are situations where it may be worth switching early. For example, if remortgage rates have plummeted since you took out your original home loan and the savings you can make are much greater than the amount you will pay through the ERC.
It's often helpful to use an independent mortgage broker to not only help you decide if it's worth sticking with your current lender or to switch to a new one, but also to shop around for you and ensure you are on the best possible rate for your circumstances. If you do decide to stay with your current lender but choose a new rate, this is often known as a 'product transfer'.
4. Get remortgage ready
It's great having an excellent credit score, but if your finances are all over the place then your mortgage lender will want to know why.
There a few things you should keep in mind in the weeks and months before you apply for a remortgage deal:
Don't apply for any credit before a mortgage (this includes, credit cards, car finance or even purchasing furniture on finance)
Avoid heavy spending in the months leading up to applying
Stay out of your overdraft
Lenders like to be assured that you're managing your money well and, most importantly, that you have enough money each month to repay your mortgage. Spending a lot on large items or dipping in and out of your overdraft won't make you seem like a reliable borrower.
5. Review your mortgage protection
When you remortgage, it's also a good opportunity to ensure you have the right protection in place to support yourself and your family should anything happen to you.
It may be a good idea to speak to a financial adviser who will work with you to understand what an appropriate level of cover may be to ensure that your mortgage bills could be paid if you or your partner were unable to work due to illness or injury or in the worst case, either one of you died.
Even if you already have protection in place, it's always a good idea to assess your situation and ensure that you are adequately protected, especially if your circumstances have changed since you first bought your home.
Did you know that Tru Wealth offer independent mortgage advice? Helping to ensure you are on the most suitable deal, we take care of everything from processing your application to assisting with reviewing your mortgage protection needs. Contact us to get started.
As a mortgage is secured against your home or property, it could be repossessed if you do not keep up the mortgage repayments.