August 6, 2020
Tru Wealth myVault App – Coming soon!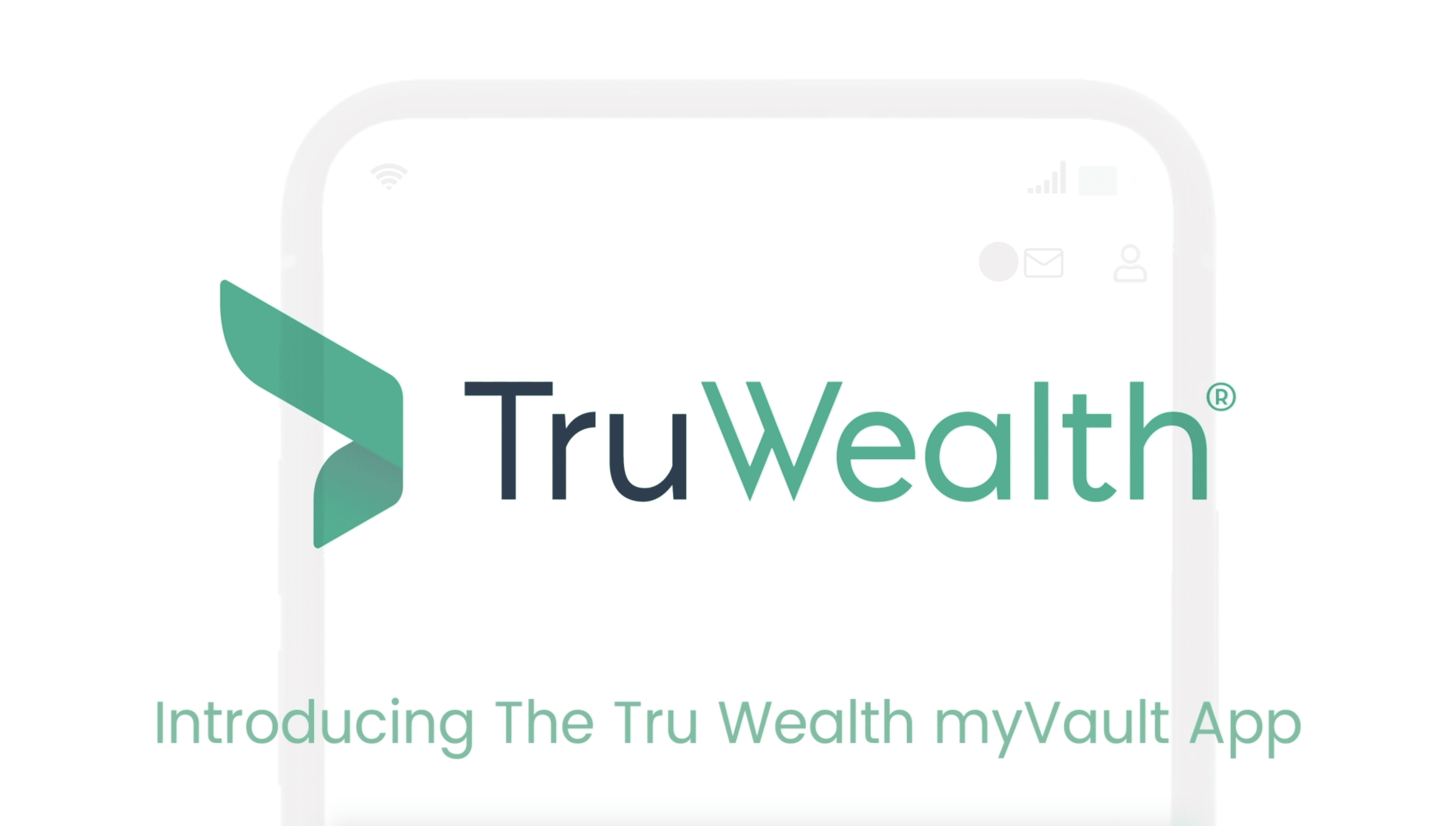 So, it's not quite candy crush but we may have come up with the next best thing! Our new Tru Wealth myVault app will provide you with a clear, uncomplicated view of your finances all in one place. Your investments, savings, pensions, insurances, bank accounts, credit cards, store cards, mortgages, loans and property alongside all the associated paperwork.
Everything summarised & Everything secure.
The Tru Wealth myVault app and associated web portal are equipped with bank-level security and encryption – think of it as your personal digital filing cabinet.
Benefits of the Tru Wealth myVault app
It gives you financial peace of mind, knowing that your most valuable records are safe and accessible.
Obtain a clear, uncomplicated picture of your finances
Monitor your income and expenditure
View your investment portfolio
Track the value of your assets and property price
Keep all of your financial records together in one place
Access your information when you need it from any device
Your data is protected
We understand we are dealing with sensitive information and take the security of your personal and financial information very seriously. The myVault app uses data encryption & other security methods to ensure that your data is always protected.
We don't store any of your bank or credit card details or passwords. You simply see a read-only view of your accounts. Our enhanced privacy controls also allow you to decide who your information is shared with, for example, your partner or your adviser.
The myVault app will be available to all clients that receive our ongoing financial planning services.
Watch our short video below to find out more:
For any questions on the myVault app, get in touch or check out our brochure.
To be the first to find out when we launch – sign up to our mailing list below!